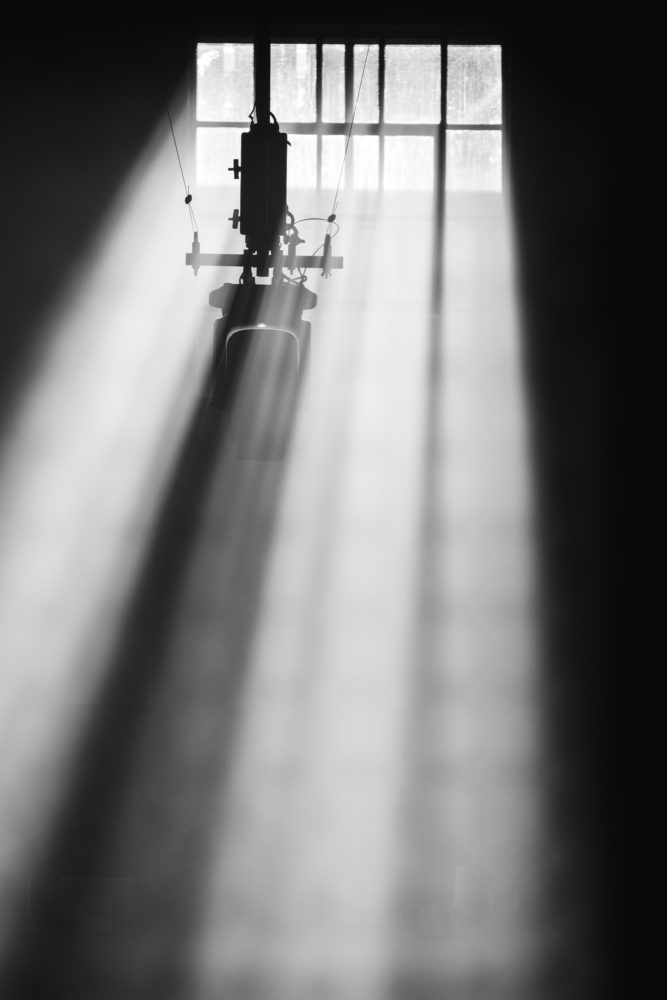 Thin Air
The Beams acts as a testbed for culture in all its forms. Having welcomed some of the world's most exciting electronic music throughout our inaugural season, we are now opening our spaces to artists that will explore the intersection of sound, light and place through new art forms. 
We can trace an alternative history of modern culture built upon radical combinations of art, and space. Thin Air celebrates this lineage by inviting international contemporary artists to create new worlds in unexpected places.
Thin Air opens this March at the Beams, London's Centre for New Culture. The Royal Docks has been a refuge for artists since the 1980s, when the abandoned factories and cavernous shipping centres provided space for a new generation to experiment and collaborate across disciplines.
Imagined as an experimental journey through the raw interconnecting spaces, Thin Air's first chapter combines the creative community spirit of the space with new technologies. Working across sound, light, atmospherics, data imaging and genre-bending installation, the artists on show are united by a simple question: what could the future of culture look like?
We will reveal the artists joining us shortly. Sign up to our newsletter to be the first to hear more.
To find out about opportunities for exclusive hire visit the Spaces & Stories website.